Our solar power systems make solar energy easy and affordable
Turning to the sun to provide energy for your home is one of the best investments you can make. Powering your home with solar panels means you can lower your energy bills, protect yourself from rising electricity costs, and reduce your impact on the environment.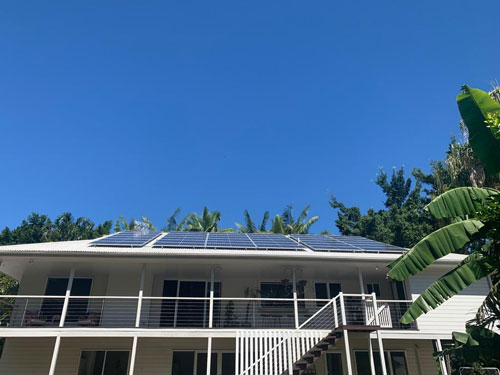 How do residential solar systems work?
A standard solar power system consists of photovoltaic (PV) panels mounted to your roof, with the panels connected to an inverter (or multiple inverters) on your wall in your home.
This inverter is connected to your home's switchboard, forming a link between the solar panels on your roof and the energy requirements of your home. When sunlight hits the PV cells in the solar panels, electrons inside the panels are knocked loose and move around.
These loose electrons are captured and start to move in the same direction around a circuit, which ultimately forms direct current (DC) electricity. This DC electricity moves down the wires from your solar panels to the inverter (or inverters) on your wall, where the inverter converts this DC electricity into alternating current (AC) power to be used in your home.
Start saving now by investing in a residential solar system installed by experienced solar professionals
What makes up a solar power system?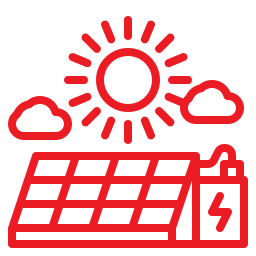 Solar panels and mounting frames
Your solar panels can be placed in strategic locations on your roof based on the sunshine hours in your area and your energy needs, to maximize your savings.
The mounting system secure the panels to your roof. High-quality racking components are incredibly important to support your investment. Installation should be safe and secure and conducted by qualified, Clean Energy Council approved installers.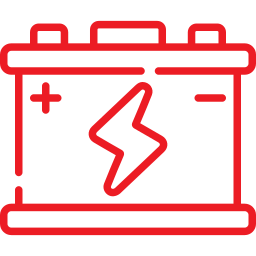 Solar inverter
Although your panels may capture a lot of sunlight, the type and size of inverter you install will have a large effect on the amount of solar-generated electricity that can actually be converted and used in your home.
You could think of the solar inverter as the 'brains' of your system: many people think the panels are the most important aspect, but it's the inverter that tells them what to do. This makes it one of the most important components of your solar system to consider.
Cables, switches & monitoring equipment
Just like any electrical systems, cables and switches are needed to connect your solar system components to each other, and your inverter to your switchboard.
You may also have monitoring devices to help you track and understand your system's performance. This information helps you understand your solar energy production and usage, and how you can optimise self-consumption.
Recent residential Solar projects
Added a 6.6kW solar system to top off this roof restoration
The hills are alive! 18kW with battery
at Kandanga.
6.6kW system installed
at Weyba Downs
Why choose us for Residential Solar
KEYSTONES 10 YEAR WORKMANSHIP WARRANTY
Most solar companies provide limited, short-term workmanship warranties. Keystones stands by the quality of the work we do, so we provide an industry-leading 10 Year Workmanship Warranty that gives you additional peace of mind.
SPEAK DIRECTLY WITH AN EXPERIENCED SOLAR PROFESSIONAL
When you call Keystones you will speak with a seasoned industry professional. Keystones provides professional engineering advice to determine the best Solar Power System to suit your business.
FREE ONSITE ASSESSMENT AND QUOTE
Our consultants will assess your business either on-site where practical or using high-resolution satellite imagery, before providing a detailed Business Case. You will be informed about all facets of the installation, from planning to connecting.
MULTIPLE FINANCE SOLUTIONS AVAILABLE
Keystones has adopted and provided multiple finance options such as leasing and Power Purchase Agreements (PPAs). These solutions offer you the ability to go solar with no upfront cost and often with positive cashflow from day one.
Fill in the form to get a FREE Quote for your residential needs
We found dealings with Phil Brunsden from KeystonesEnergy Solutions to be most pleasant, helpful and informative and the recommended system in the proposal to be excellent. We strongly recommend that you go to Phil at Keystones for his expert advice and a hassle free installation of your Solar System .
Ian Ricketts
Thank you Keystones Energy Solutions. The entire team were prompt, professional and friendly. We are very happy with the attention to detail and after-sales service that was provided. Highly recommended!
Sammie Behr
Fantastic company to work with. Quick, efficient and great communication. Keystones use the latest technology and provide full support once your solar system is installed. I would recommend them to anyone thinking of installing solar. Thanks Dan and the Keystones team.
Sue Mortimer
Subscribe to our newsletter
Don't miss new updates on your email