Batteries & Off-Grid Systems
Solar storage solutions, such as hybrid batteries, and off-grid solutions.
With a wide range of quality brands and products such as hybrid batteries & off-grid solutions, our energy specialists can help you find the perfect energy storage solution to suit your needs.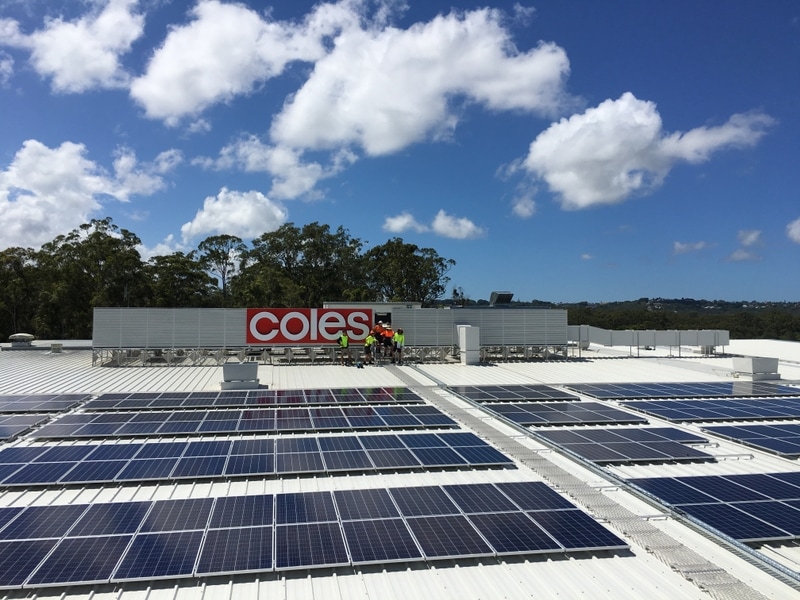 There are 2 different phrases used to describe how a solar panel system interacts with the electricity grid, these are "grid-connected" and "off-grid" systems.
1. Grid connected systems are able to export energy produced back to the grid and may be eligible for a feed-in tariff.
2. Off-grid systems are not connected to the grid and are usually connected up to a battery in order to store the excess energy generated. The majority of solar panel installations are grid-connected systems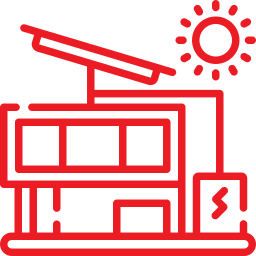 Off-grid Systems
Off-grid solar systems consist of solar panels and inverters for power generation and then batteries for excess power. Solar systems that are connected to the grid, need to use the grid energy when the sun goes down at night, and solar panels stop producing energy.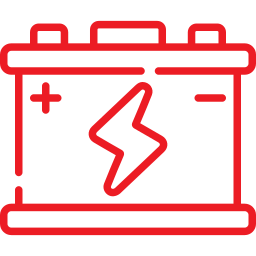 Adding batteries to exisiting systems
Wanting to Add a Battery to Your Existing Solar System? If you wish to add a battery to an existing system it is best if you already have a hybrid inverter, however it can still be done if you have a standard inverter by adding a retrofit battery system.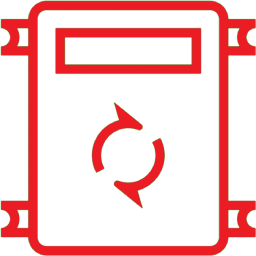 Hybrid inverters
Hybrid solar systems are pretty common these days, utilising hybrid inverters that are basically normal solar inverters with the ability to be connected to a battery system now or in the future.
Solar batteries are devices that can be added to your solar system, that stores energy your panels create, and can be used when your solar panel stops producing energy at night.
This saves you from purchasing power from your electricity company to power your home, as you can use your own that you created and that is stored in your battery system.
You need to have a fully functioning solar system, with panels connected to an inverter, in order to add in a battery to your system. However if you are looking at purchasing a solar system, there are steps you can take to add a battery straight away, or to add one on later.
Batteries are great in a blackout or power outage situations, or during the night, where not much power is used.
There are different battery technologies and connection options which we can recommend based on your individual circumstances. Click here and find out which battery is best for you.
KEYSTONES 10 YEAR WORKMANSHIP WARRANTY
Most solar companies provide limited, short-term workmanship warranties. Keystones stands by the quality of the work we do, so we provide an industry-leading 10 Year Workmanship Warranty that gives you additional peace of mind.
SPEAK DIRECTLY WITH AN EXPERIENCED SOLAR PROFESSIONAL
When you call Keystones you will speak with a seasoned industry professional. Keystones provides professional engineering advice to determine the best Solar Power System to suit your business.
FREE ONSITE ASSESSMENT AND QUOTE
Our consultants will assess your business either on-site where practical or using high-resolution satellite imagery, before providing a detailed Business Case. You will be informed about all facets of the installation, from planning to connecting.
MULTIPLE FINANCE SOLUTIONS AVAILABLE
Keystones has adopted and provided multiple finance options such as leasing and Power Purchase Agreements (PPAs). These solutions offer you the ability to go solar with no upfront cost and often with positive cashflow from day one.
Fill in the form to get a FREE Quote for Batteries & Off-Grid Systems
We found dealings with Phil Brunsden, Keystones Electrical, to be most pleasant, helpfull, and informative, and the presentation of the recommended system, in the proposal to be excellent We strongly recommend that you go to Phill at Keystones for his expert advice, and a hassle free installation of your Solar System .
Ian Ricketts
Thank you Keystones Electrical. The entire team were prompt, professional, friendly and most importantly excellent electricians. We renovated our kitchen, dining and new studio, and very happy with the attention to detail and after-service that was provided. Highly recommend.
Sammie Behr
Fantastic company to work with, quick, efficient and great communication. Keystones use the latest technology and provide full support once your solar system is installed. I would recommend them to anyone thinking of installing solar. Thanks Dan and the keystones team.
Sue Mortimer
Subscribe to our newsletter
Don't miss new updates on your email